Here's the list of people on the Executive Committee for 2013-2014
André Daigneault, President
Coming soon...
Chantal Crête, Vice-President
Coming soon...
Andrée Cardinal, Secretary
Andrée avait 5 ans lors de son premier été dans la Baie de l'Ours. Elle a connu la bécosse en dehors, le livreur de glace, les bonnes fèves au lard qui cuisent dans le poêle à bois, les vaches, les poulets à lunettes et les moutons de monsieur Caron. Andrée a récolté fraises et framboises à pleine chaudière, des cerises de terre et des têtes de violon si tendres! Elle a vu construire le golf Montpellier ou elle a eu son premier emploi comme secrétaire. Le chalet avec sa tête d'ours empaillée s'est modifié pour devenir la maison permanente de ses parents en 1984, la sienne en 2007, mais le reste s'est aussi modifié petit à petit. Andrée a été agente d'aide à l'emploi durant 20 ans à Vaudreuil puis 3 ans à Papineauville ou elle a pris sa retraite pour prendre soin de ses parents et du terrain. Elle deviens membre actif de l'APL pour préserver et améliorer la baie de l'Ours du lac Simon.
Odette Hébert, Treasurer
Coming soon...
Marie-Josée Pépin, Councillor
Coming soon...
Marie-France Leblanc, Councillor
Marie-France vient au Lac Simon depuis toujours puisque ses parents ont acheté le terrain sur lequel ils ont construit leur chalet l'année de sa naissance. C'est dire son attachement au lac et aux forêts qui le bordent. Ayant acheté le chalet paternel, elle revient aussi souvent que possible avec son conjoint et ses filles. Elle se souvient d'un lac aux eaux cristallines où, de la galerie, elle pouvait voir des carpes qui passaient à bonne distance de la rive. Son plus vif souhait est que les générations futures puissent longtemps continuer de se baigner dans les eaux du lac et de se promener dans des forêts à la flore et à la faune diversifiées. Elle aimerait bien que le lac Simon devienne un lieu de plus grande quiétude.
Jacqueline Mazet, Councillor
En 1978, Jacqueline a eu le coup de foudre pour le lac Simon (côté Duhamel) et depuis, comme villégiateur, elle revient toujours avec beaucoup de plaisir dans cette si belle nature. En 1999, quand la plage « sauvage » de Duhamel a été menacée de développement, elle s'est impliquée avec d'autres personnes pour remettre sur pied l'APLS : elle en a été présidente et ensuite secrétaire pendant huit ans. Après un repos de quelques années, elle éprouve le besoin de faire sa petite contribution au sein de l'APLS comme représentante des propriétaires du lac, côté Duhamel, toujours pour essayer de conserver la beauté et la santé du lac et de son environnement afin qu'on puisse tous en profiter encore longtemps.
Jasmine Ugnat, Councillor
Coming soon...
Alain Hogue, Councillor and WebMaster
Alain fell in love with Lac Simon in the summer 1977, at the age of 15. His uncle, a Jesuit at College Jean-de-Brébeuf, had asked him to spend a week at the "Summer Camp at Lac Simon" as an instructor's aide. Sixteen years later, in 1993, his wife helped him rediscover the pleasures of the lake at the cottage that her mother has had since the 60's. Since that time, Alain and his family have benefited from the beauty of the lake while trying to reduce their ecological footprint to the minimum. With a career In the Information Technology field spanning 30 plus years, it is natural that he has taken on the responsibility for the Association's Internet presence.
Collaborators
Here's the list of different people working with us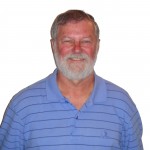 Ivars Sayfy, Collaborator
Born in Latvia, Ivars arrived in Canada at the age of 5 and with the exception of 3 years in N.B. and 9 in Quebec City, he has always lived in the region of Montreal. He started coming up to the lake with his parents in the 50's. He and his wife Susan purchased their first home in the Petite-Nation region in 1970. Even while residing in Quebec City, they would regularly make the long trek to the lake and later with their daughter Andrea. During his 53 years in the region, he has witnessed many changes to the lake and the surrounding region, and not always for the better. His involvement with the Association began with the fight against the developers, SEPAQ and Duhamel, to preserve the undeveloped beach at the north end of the lake. Since then, one of his main concerns has been the protection of our quality of life and the health of the lake. Susan and Ivars have been permanent residents at the lake for 3 years and enjoy their time at the lake, both in summer and winter.
Lyse Leduc, Collaborator
Lake Simon has always been an important part of her life. Her parents, natives of Vinoy, built a cottage at the lake in 1935. For three years, Lyse attended the convent of "des filles de la Sagesse" in Chénéville and even if she didn't "make her life" in the region, a year never passed without her returning to her roots. All this time, she was unconditionally enamoured with Lac Simon and the Petite-Nation region. Her great-grandfather, Joseph Leduc, was the first mayor of the Municipality of Lac-Simon and she certainly inherited his passion for politics and a willingness to get involved in the community. That is undoubtedly why Lyse has the desire and satisfaction to work with the Association, to protect the lake's water quality and to preserve the quality of life for its citizens. For her and her family, Lac Simon is a magical place that soothes all pain and where it is easy to celebrate the small pleasures of life.
Françoise Breault, Collaborator
After working for many years, Françoise chose Lac Simon as place to settle, both because of the lake and for the closeness to nature and the beauty of the Petite-Nation. Recognizing that the lake is a treasure that can deteriorate rapidly, she realized that it is important to make more people aware how their actions can contribute either to the degradation of the lake or to its protection. Another of her priorities is to ensure that the unnecessary speed and the excessive noise of a few, do not pollute the pleasure of the majority.
Carmen Ouellette, Collaborator
Coming soon...
Martine Bernard, Collaborator
Coming soon...
Jacques Chevalier, Collaborator
An anthropologist by profession, Jacques takes great pleasure in returning to the Île du Canard Blanc whenever the ongoing fiasco allows it and this has been the case for many years. His favourite sports are swimming and sailing on his catamaran. He entertains friends and colleagues from around the world on the island. Sooner or later, they regale their guests with the story of Wabishib or Amable Canard Blanc and his wife Louise Minawasikekwe Simon, daughter of Simon Kanawato who gave our lake its name. In 1861 the couple and their children decided to settle on the marvelous "Simon Kanawato Island" where they lived for more than six decades. Jacques invites all residents of the island to protect this precious historical and biological heritage that Canard Blanc and Louise Simon have left for us.
This post is also available in: French